The Children's Choirs of Katy First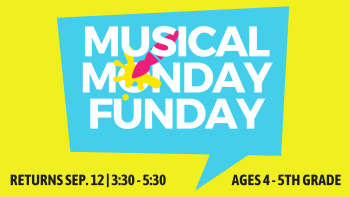 For more information about our Children's Music & Worship Arts programs or to become a volunteer, Contact Barry Barrios, Music & Worship Art Director at or 281.391.2121 ext. 128.
Musical Monday Funday
SIGN UP NOW

Mondays September 13 at 3:30 PM & will continue during the school year (follows the KISD calendar).