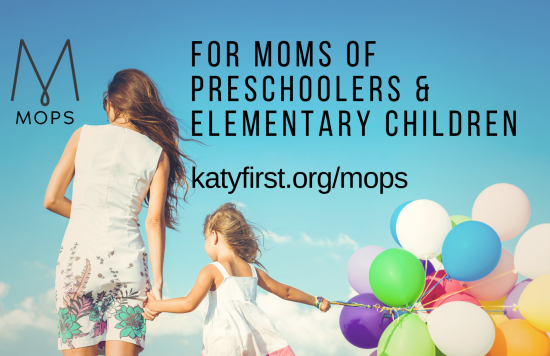 We meet through-out the school year on the 2nd & 4th Thursdays of the month, 6:30-8PM, in Fellowship Hall. Childcare is provided and a light meal is provided. You will find friendship, faith, and fun! Join Us!
What is MOPS & MOMSNext?
At MOPS, we gather and support moms. We believe in the simple but revolutionary idea that remarkable things happen when moms come together, face to face. That's why we rally women to come together and help each other through this thing called motherhood, one gathering at a time.
Our acronym MOPS stands for "Mothers of Preschoolers" because we began with a group of moms of young children banded together to share their lives and parenting journeys. You can get a chance to connect with moms, face to face, while your kids are safe and making friends, too.
If you have any questions, contact April Vaden.