Measuring Up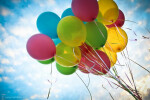 If you confess with your mouth that Jesus is Lord and believe in your heart that God raised him from the dead, you will be saved.




-Romans 10:9
Not everyone who says to me, "Lord, Lord", will enter into the kingdom of heaven, but the one who does the will of my Father who is in heaven.
-Matthew 7:21
Almost everything we endeavor to do today involves measurement of results. Employers have performance reviews for employees. Professional athletes have performance options in their contracts for extra compensation based on how many innings pitched, how many quarterback sacks. We track how much return we make on our investments. Churches count new members in any given year. Elected officials tout how many bills they introduced and how many they co-sponsored. Organizations and corporations all set goals and objectives that are measurable. How else to know how well you did?
So what about measuring up with God?
We believe that if we confess our belief that Jesus is the Son of God and that he died for our sins we will receive salvation. We are saved by faith through the grace of God. Salvation cannot be earned: it is a gift from God. Yet we are told that Jesus will judge the living and the dead.
But what are the criteria? Is it enough to hold to the belief that "we believe, therefore we will be saved"? Methodists believe that faith and good works belong together. James said faith without good works is dead. Paul said God will render to every man according to his deeds. What we believe must be confirmed by what we do. Faith inspires service.
God's salvation is found in how we obey his commandments and serve those in need. How do we know if we have done enough? Can we ever do enough? I have to admit that I think about this a lot, and sometimes I am confused. Maybe you do too. It is good to think about these things, but I know that it is more important to keep on striving for the goal.
If we are honest, we must confess that we do not measure up. We fall short of the goal. So how will God judge us? We work toward perfection but know we will never reach it. I think it is in the striving that we demonstrate what is in our hearts.
What is important, I think, is to continue to strive toward the goal. Heed the words of Jesus concerning judgment, take them seriously, let them spur you onwards toward the goal, but trying to develop a scorecard is not productive. Worrying is wasted time and energy and takes away from what the act of doing. Continue to focus on the goal. I am a sinner but I have placed my faith in Jesus. I have accepted God's forgiveness and Jesus' sacrifice. I trust, and I am content.