125 Year Celebration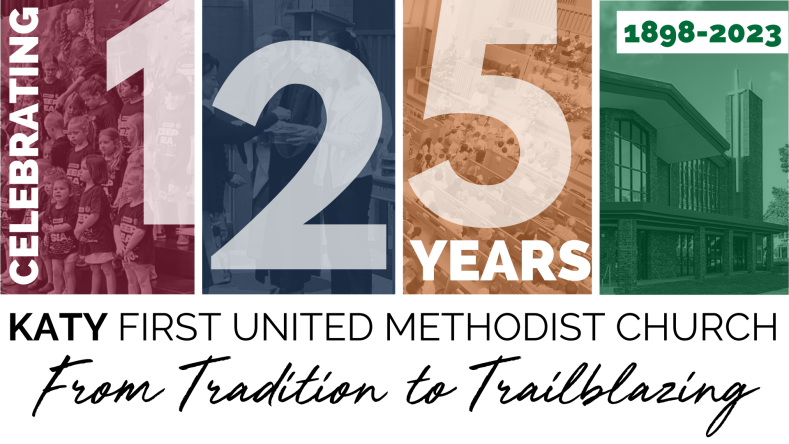 At Katy First UMC, we take pride in our traditional worship, embracing timeless traditions while nurturing trailblazing minds and open hearts. It's been an incredible journey, and we are grateful to all who have been part of our cherished community over the years.
We are excited to be celebration 125 years as a church this year! All throughout the Fall, we will have updates posted to this page such as celebration videos, event details, and other important information.
Important dates to save: