Sunday School Classes
Katy First UMC offers a variety of Sunday School classes each Sunday morning at 9:45 AM. Our classes are fun and energetic and create an opportunity for you to grow in fellowship with one another and in your relationship with Christ.

Weekly Bible Studies
Check weekly calendar for the current weekday studies!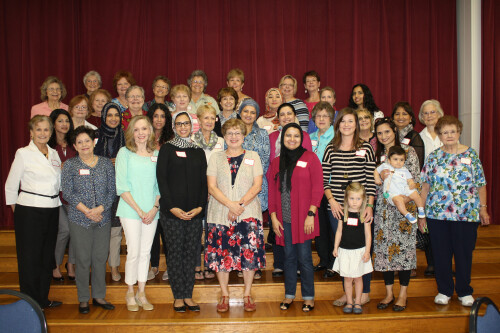 United Methodist Men
The men meet the second Saturday of each month at 7:30AM for fellowship, breakfast and a devotional in the Family Life Center. The goal of United Methodist Men is to empower the ministry of Jesus Christ through the men of Katy First United Methodist Church. UMM helps provide the support necessary for spiritual growth among men in our congregation, helping them to mature as disciples and grow in relational ministry with others in our church and community. UMM actively support programs and activities at KFUMC such as our annual Sweetheart Banquet, co-hosting the Shrove Tuesday Pancake Supper with UMW, supporting our confirmation students by donating Wesley Study Bibles as a resource for their journey of faith, and the annual Pumpkin Patch each October which raises money for mission work in the community. Our men sponsor at least two scholarships for graduating high school seniors each year and support the local Boy Scout troop that meets at KFUMC. UMM also reaches out to those in need by helping neighbors in the community with utility assistance and roof repairs. Men of all ages are invited to join this incredible group that seeks to follow Christ and live out the mission of KFUMC. For more information about United Methodist Men, contact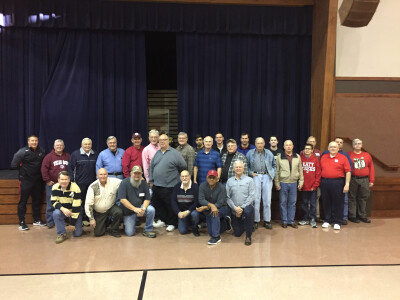 United Methodist Women
Come join the United Methodist Women (UMW) and be a vital part of our church community. Women of all ages are welcome and invited to participate in fellowship, studies, and mission work. The United Methodist Women are a community of women, whose purpose is to know God and experience freedom as whole persons through Jesus Christ; to develop a creative, supportive fellowship; and expanded concepts of mission through participation in the global ministries of the church. We study three major areas: spiritual growth, geographical understanding, and social issues. UMW mission projects include: missionary support, community centers, hospitals, local schools, emergency kits, "seaman's kits" for the Port of Houston, honoring our local graduating seniors, Home Delivered Meals to shut-ins, maintaining the church library and providing support to our local congregation. For more information about United Methodist Women, contact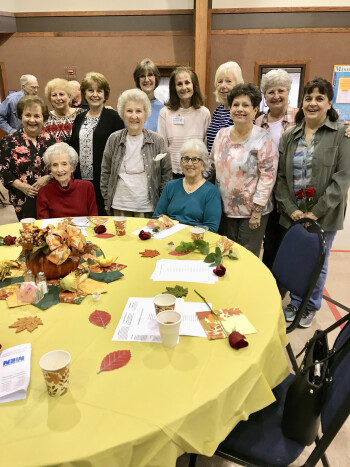 United Methodist Women meet at 1 PM every 3rd Monday at church.

Craft Fair November 9, 9-2 in the Family Life Center
For more information about these or other adult ministries at Katy First United Methodist Church, please contact Rev. Mark Kimbrough.