For more info on Mission Activities:
Contact Bud RAMSER for more info 281-610-5805 or
"Demonstrate the love of Christ by reaching those in need through hands on service." Missions reaches out to people through programs and work that allow us to be the hands and feet of Jesus. We share the good news of Jesus and provide direct aide to human suffering and need. Mission programs are available for a wide range of interests, for teams, individuals, and the entire congregation to participate.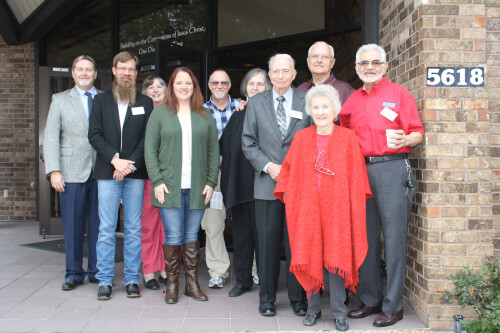 Mission Team Objectives...
1. Expand membership involvement by attracting and leveraging diverse talents
2. Identify and execute community work projects
3. Support area outreach ministries
4. Plan and deliver Mission Trips focused on rebuilding lives
Volunteer Liability Form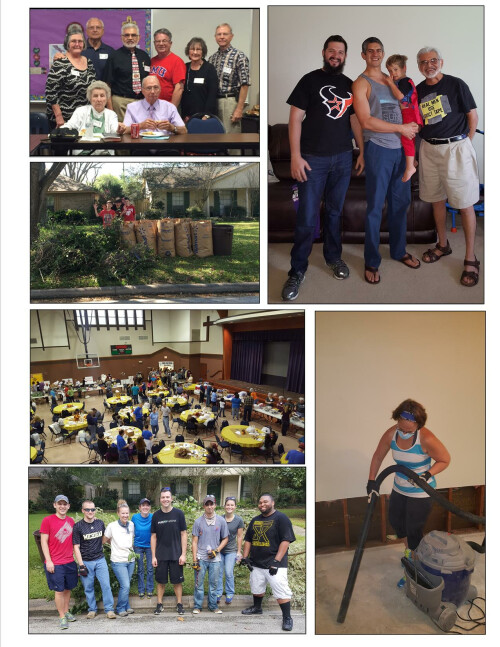 Daybreak Place - Ministry for Senior Adults with Long Term Care needs. Daybreak Place meets on the first Tuesday of each month in the Fellowship Hall, 10AM to 1:30PM and includes lunch. If you know of someone or if you are a caregiver of someone with special needs, we invite you to participate in this ministry. The caregivers are welcome to stay or may leave and return at closing. Call Monica for a needs assessment: (713) 682-5995. Volunteers who can commit to 3-4 hours per month are also needed. Please contact Laurel Jackson: (281) 202-8914. Donations are appreciated; please make checks payable to Katy First UMC with Daybreak Place in the memo.
Katy Christian Ministries - This community ministry began in our church basement. As partners with KCM, we join with other churches in our area to reach out to the people in our local community. We collect food for the Food Pantry each month as well as donations for special events. In 2018, we will expand our support to include volunteering at KCM. If you are interested in the please contact Diane:
Christ Clinic - Christ Clinic exists to serve people who fall through the gaps and aren't able to get much-needed care without insurance. The Missions Team supports Christ Clinic through a monthly donation and support of their annual fundraising breakfast. Christ Clinic is partnered with Heart to Heart who is giving out free tetanus and flu shots. Email Heather for more information:
Flood Assistance - Click Here for ways you can help with Flood Assistance
Meals-on-Wheels Members volunteer for this Interfaith Ministry which delivers life-saving meals and warm greetings to home-bound seniors, disabled or ill adults in the Katy area.
Relay for Life Join our Relay for Life team to help stop cancer, or learn more about the different ways to support the spring event contact:
Angel Tree Program This unique ministry gives the church an opportunity to share Christ's love at Christmas to the families of prisoners in our community.
Forever Friends A ministry designed for those 18 years and older with Special Needs. They meet every first Sunday from 2-4 PM in the Fellowship Hall. Each month participants spend time in fellowship with one another while engaging in fun activities. For more information, including how you can become a volunteer, contact
Advent/Lent/Communion Special Offerings During the Advent, Lenten and Communion Sundays, special mission offerings are taken during worship that benefit local charities and/or community services.
If you are interested in serving with the missions team contact Diane Walker at .